Permission Problem
You don't have permission to do that.
Hedera Hashgraph - Platform Development and Community (Interview with Mance Harmon)
GossipGuy
Posts: 8
mod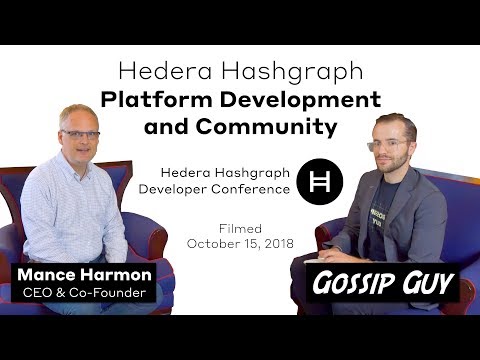 Join me as I sit down with Mance Harmon, CEO & Co-Founder of Hedera Hashgraph, to talk about the development of the platform, product features, recent developments and the community.
Topics covered include:
• Review - Development of Hashgraph and Hedera Hashgraph
• Challenges & Opportunities - A Look Forward for the Platform
• Developer Community - What's to be Most Excited for?
• Final Reflection - The Community and Ecosystem Overall
This was originally filmed October 15, 2018 at the Hedera18 – Hedera Hashgraph Developers Conference in Dallas, Tx.
Special thanks to Supremax67 & Arvydas Dabulskis for helping out and making this video possible!
About Hedera18:
Hedera18, is inaugural hashgraph developer conference, featuring the first hashgraph global, decentralized hackathon across eight cities. The event involves thousands of developers, architects, and industry experts in-person and online to learn more about Hedera Hashgraph, the world's fastest, most secure, and fairest public distributed ledger.
Website:
Hashgraph Links:
What is Hashgraph?:
Hashgraph is a data structure & consensus algorithm that is fast, secure and fair.
What is Hedera Hashgraph?:
The Hedera hashgraph platform provides a new form of distributed consensus. The platform is lightning fast, secure, and fair. Hedera enables and empowers developers to build an entirely new class of distributed applications never before possible.
Video By:
The Gossip Guy – Join me as we "gossip" about the world powered by hashgraph!
"Gossip" comes from the gossip about gossip protocol that powers hashgraph.