Permission Problem
You don't have permission to do that.
Find your local Meetup!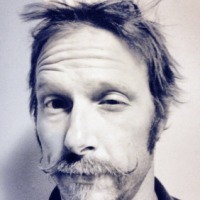 Hashgraph.org Community Admin
Posts: 253
admin
Hashgraph Meetups offer a great opportunity for community members to meet in person, learn, share their knowledge of hashgraph, network, and much more. We currently have more than 78 Meetup groups in over 35 countries worldwide. Check out our extensive Meetup list below and join one near you. We are very excited to see you there!
Hedera Hashgraph - Amsterdam Netherlands: 368 Members
Hedera Hashgraph - Athens Greece: 121 Members
Hedera Hashgraph - Atlanta, Georgia: 182 Members
Hedera Hashgraph - Austin Texas: 196 Members
Hedera Hashgraph - Bangalore India: 177 Members
Hedera Hashgraph - Beijing China: 141 Members
Hedera Hashgraph - Belo Horizonte: 45 Members
Hedera Hashgraph - Berlin Germany: 317 Members
Hedera Hashgraph - Boston Massachusetts: 259 Members
Hedera Hashgraph - Brisbane Australia: 55 Members
Hedera Hashgraph - Brussels Belgium: 73 Members
Hedera Hashgraph - Budapest Hungary: 113 Members
Hedera Hashgraph - Buffalo, New York: 24 Members
Hedera Hashgraph - Cairo, Egypt: 194 Members
Hedera Hashgraph - Cape Town: 59 Members
Hedera Hashgraph - Charlotte, NC: 10 Members
Hedera Hashgraph - Chengdu, China: 16 Members
Hedera Hashgraph - Chicago Illinois: 411 Members
Hedera Hashgraph - Cincinnati, OH: 7 Members
Hedera Hashgraph - Cologne, Germany: 26 Members
Hedera Hashgraph - Copenhagen Denmark & Malmö Sweden: 164 Members
Hedera Hashgraph - Dallas Texas: 266 Members
Hedera Hashgraph - Delhi India NCR: 550 Members
Hedera Hashgraph - Denver & Boulder Colorado: 168 Members
Hedera Hashgraph - Dubai UAE: 413 Members
Hedera Hashgraph - Dublin Ireland: 529 Members
Hedera Hashgraph - Durban, South Africa: 76 Members
Hedera Hashgraph - Frankfurt Germany: 145 Members
Hedera Hashgraph - Hong Kong: 171 Members
Hedera Hashgraph - Houston Texas: 19 Members
Hedera Hashgraph - Johannesburg South Africa: 103 Members
Hedera Hashgraph - Krasnodar Russia: 322 Members
Hedera Hashgraph - Kuala Lumpur Malaysia: 191 Members
Hedera Hashgraph - Kyiv Ukraine: 130 Members
Hedera Hashgraph - Lagos Nigeria: 591 Members
Hedera Hashgraph - Lisbon Portugal: 288 Members
Hedera Hashgraph - Ljubljana, Slovenia: 43 Members
Hedera Hashgraph - London United Kingdom: 649 Members
Hedera Hashgraph - Los Angeles California: 282 Members
Hedera Hashgraph - Madrid Spain: 130 Members
Hedera Hashgraph - Miami, Florida: 61 Members
Hedera Hashgraph - Milan, Italy: 52 Members
Hedera Hashgraph - Milwaukee Wisconsin: 70 Members
Hedera Hashgraph - Moscow Russia: 291 Members
Hedera Hashgraph - Mumbai India: 174 Members
Hedera Hashgraph - Nairobi Kenya: 354 Members
Hedera Hashgraph - New York City New York: 877 Members
Hedera Hashgraph - Orange County: 43 Members
Hedera Hashgraph - Paris France: 372 Members
Hedera Hashgraph - Philadelphia, Pennsylvania: 75 Members
Hedera Hashgraph - Portland Oregon: 120 Members
Hedera Hashgraph - Providence, Rhode Island: 14 Members
Hedera Hashgraph - Sacramento California: 94 Members
Hedera Hashgraph - Saint Petersburg Russia: 309 Members
Hedera Hashgraph - Salt Lake City: 182 Members
Hedera Hashgraph - San Diego: 34 Members
Hedera Hashgraph - San Francisco / SF Bay Area: 509 Members
Hedera Hashgraph - San Jose: 111 Members
Hedera Hashgraph - São Paulo, Brazil: 146 Members
Hedera Hashgraph - Savannah, Georgia: 42 Members
Hedera Hashgraph - Seattle Washington: 176 Members
Hedera Hashgraph - Seoul South Korea: 498 Members
Hedera Hashgraph - Singapore: 419 Members
Hedera Hashgraph - Stockholm Sweden: 317 Members
Hedera Hashgraph - Switzerland: 243 Members
Hedera Hashgraph - Sydney Australia: 261 Members
Hedera Hashgraph - Tallinn, Estonia: 57 Members
Hedera Hashgraph - Tel Aviv Israel: 569 Members
Hedera Hashgraph - Thiruvananthapuram India: 378 Members
Hedera Hashgraph - Tokyo Japan: 326 Members
Hedera Hashgraph - Toronto Canada: 305 Members
Hedera Hashgraph - Vadodara India: 288 Members
Hedera Hashgraph - Valencia Spain: 124 Members
Hedera Hashgraph - Valletta, Malta: 27 Members
Hedera Hashgraph - Vancouver Canada: 289 Members
Hedera Hashgraph - Vilnius Lithuania: 103 Members
Hedera Hashgraph - Washington DC: 252 Members
Hedera Hashgraph - Wellington, New Zealand: 49 Members
Hedera Hashgraph - West Palm Beach: 9 Members