Permission Problem
You don't have permission to do that.
An individual's view toward 2019, the state of crypto, and what to expect in the coming year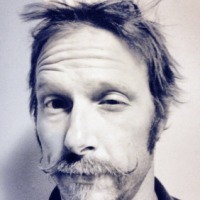 Hashgraph.org Community Admin
Posts: 250
admin
This post was originally authored by Andre D, one of our community members out of Toronto, Canada. Andre D is an entrepreneur with over 15 years of internet marketing experience as well as experience in the crypto/blockchain space.
https://www.linkedin.com/in/andre-d-6775a9106/
Things in 2019 will be really interesting to say the least. We're going to see some great applications this year, making payments that are very small and for a very low cost, able to make payments in seconds that would make it cheaper then visa. IMO the Hedera Hashgraph Platform and the HBAR token will take the lead in the crypto world.
Bitcoin is a purely speculative value and the cost of electricity will make things even more difficult in time to come - using PoW and ASIC mining will prove too costly.
Who is really behind Bitcoin??
The Chinese company Bitmain mines most of all the bitcoins as well as Litecoin, Bitcoin Cash and has been firing up to 50% of its staff, some of their mining operations are closing down.
This could cause some problems with the cryptocurrency using PoW and ASIC miners. There are some specialized compute power providers that are bankrupt. Giga Watt is major one that I was going to invest in and decided not to, that was good intuition on my part. So Maybe the days of PoW using ASIC miners are over, maybe.
I believe Bitcoin is more centralized than people think. Also with Government laws evolving daily on crypto currency it's important to be complaint. Or you will be left far behind! Major companies will go with the best, quickest, fair and trustworthy solution provider.
Ethereum is making a run today trading at $150.13 up from $85.34 on Dec 15, 2018. I don't know what's happening but something is going on. IMO Ethereum is too slow and they seem to have a difficult time with solving the issue of speed.
In my opinion the Hedera Hashgraph Platform will be the "Top Gun" in all the cryptocurrency world. Why? Because it has a great team, great tech and it solves what most others don't and much, much more. No Forking - No Screwing around, just get the job done! The only fork I want to see is on my dinner table lol!
There are two other blockchain/DLT projects that I'm aware of that look very promising but they are not offered to the public yet. But I feel Hedera Hashgraph is a force to be reckoned with! Great things ahead for, 2019!