Permission Problem
You don't have permission to do that.
GOSSIP ABOUT GOSSIP PODCAST! How will distributed ledger impact you or your business?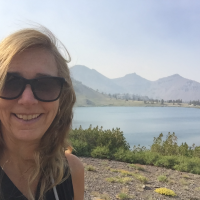 Sharon Crost
Posts: 40
admin
Listen to the new podcast "Gossip About Gossip" to learn from key thought leaders in the DLT space.

Check out all our episodes – and get answers to some of the toughest developer questions!
Game Developers / Gamers
Check out the podcast on Gaming theory with Dr. Leemon Baird! Does the value that DLT brings to the world also apply in a simulated world of gaming? Dr. Leemon Baird, inventor of hashgraph joins our hosts to discuss ways that DLT can fit in the gaming stack. This podcast provides a fascinating perspective on the future of gaming, protecting the value of game assets, grinding tactics, ownership and trust.

Micropayment opportunities
Is fiat currency leaving business on the table? Listen to Consultant Jon West (previously from Thomson Reuters) join us for a spotlight on micropayment opportunities
Open Pharma
Listen to Jim Nasr, VP of Synchrogenix, a Certara company, talk about Open Pharma, technology, micropayments and the future of healthcare. Visit OpenPharma.IO for more information on the project

Sustainable Supply Chain
Are our purchase decisions the biggest weapons of mass destruction? Olly Bolton, CEO of Almond shares ideas on a sustainable, transparent economic framework to help responsible brands build their sales. Check out the Almond site for more info.

You can listen to the podcasts in some of the most popular podcast players below. Subscribe and share with your friends and colleagues. Let us know your feedback so we can continuously evolve to deliver you the most interesting and valuable content.
Apple Podcasts – iTunes
https://itunes.apple.com/us/podcast/gossip-about-gossip-dlt-podcast-by-hedera/id1449068150
Google Play
https://play.google.com/music/listen?u=0#/ps/Idfrun54tdtz6e327juf5jxe5ri

Stitcher

https://app.stitcher.com/browse/feed/352945/details
Spotify
https://open.spotify.com/show/07K5bWwLvSjU5Ya4n3x8sj?si=_nRJbXlITZubpJit55kGLw
Podcast Addict
Search for Gossip About Gossip in the app (direct link within app not available)
Remember to share, tweet, like and comment on the podcasts!