Permission Problem
You don't have permission to do that.
UCSC Hackathon co-winning project on hashgraph: Phil-the easy, micro donation skill for Amazon Alexa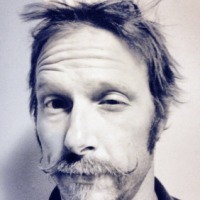 Hashgraph.org Community Admin
Posts: 253
admin
This post was authored by the co-winning team of a recent University of California at Santa Cruz (UCSC) organized hackathon, held January 18-20, 2019, that leveraged the Hedera SDK. These hackathon co-winners: Rohan Pandey, Miguel Tenant, and Abhinav Tumu are high school students who developed "Phil" an Amazon Alexa skill leveraging hashgraph. This project is not only incredibly creative, but offers a very useful, and usable, skill for consumers on Amazon to donate their charity of choice by simply telling their Amazon Alexa. Let us know what you think!


Here is the synopsis from the team themselves.


"Got some loose change? Most of us do. But at the same time, there are countless issues around Earth that desperately need our help. That's why we built Phil: an Amazon Alexa skill that uses Hedera Hashgraph to allow you to make quick and easy microtransactions to environmental charities. Every time you call the Alexa skill, 1 H-Bar (about a dime) is transferred over the Mainnet to a hand-selected environmental cause ranging in field from reforestation to prevention of ocean acidification. The efficiency of microtransactions built on Hedera's Golang SDK really enables us, and you, to do good for the world—one h-bar at a time."
Links: