Permission Problem
You don't have permission to do that.
Gaming the system with Dr. Leemon Baird - Podcast Episode 1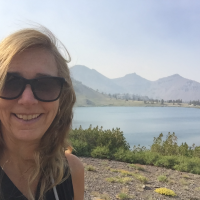 Sharon Crost
admin
Posts: 40
admin
Gaming theory with Dr. Leemon Baird! Does the value that DLT brings to the world also apply in a simulated world of gaming? Dr. Leemon Baird, inventor of hashgraph joins our hosts to discuss ways that DLT can fit in the gaming stack. This podcast provides a fascinating perspective on the future of gaming, protecting the value of game assets, grinding tactics, ownership and trust. Watch more from Dr. Leemon Baird in this Hedera hashgraph masterclass: https://www.youtube.com/watch?v=MzWiiOLv96I.

The blog post Dr. Baird mentioned in the podcast "Hedera Technical Insights: A hybrid DLT architecture for gaming" by Paul Madsen can be found here: https://medium.com/hashgraph/hedera-technical-insights-a-hybrid-dlt-architecture-for-gaming-e77d27b11901
Tagged: