Permission Problem
You don't have permission to do that.
Enterprise leadership community for DLT - Blockchain Revolution Global Event - Toronto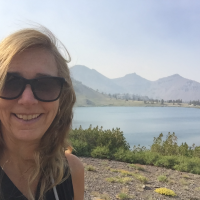 Sharon Crost
Posts: 40
admin
Hedera shares the goal of educating and inspiring future DLT innovators as an "innovation sponsor" at Blockchain Revolution Global in Toronto 24-25 April. More on the conference and speakers here:
https://blockchainrevolutionglobal.com/new-speakers-welcome-to-blockchain-revolution-global/
"Co-hosted by the
Blockchain Research Institute
,
a global independent blockchain think-tank, and MCI Group, the world's largest event management company, Blockchain Revolution Global will educate, inspire and prepare leaders to be part of the revolutionary transformation that blockchain technology is bringing to business, government and society."
Mance Harmon will be speaking and joining a panel to share insights on enterprise dlt and governance. We hope to live tweet some of his key points.
For those in Toronto attending, drop by the Hedera booth and say #hellofuture to Andrew, Lina or Paul. You'll have the opportunity to learn more about Hedera, check out the swag and enter the drawing for a Ledger Nano S.
Tagged: