Permission Problem
You don't have permission to do that.
Women of the Future Breakfast kicked off by Dr. Leemon Baird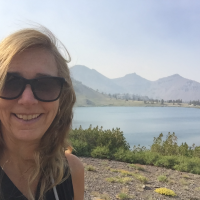 Sharon Crost
Posts: 40
admin
Distributed public ledger is disrupting industries, yet only
5-7% of the ecosystem are women
. "That's just wrong" according to Dr. Baird. So what can we do to inspire people, especially young women under the age of 25 to be part of this? That was the theme of the Women of the Future breakfast October 17 during the Hedera18,com event - designed to inspire, celebrate, mentor and motivate the future women in DLT.
Below is a list of the topics and facilitators for the breakfast. The Hedera team would like to thank all of the attendees and facilitators for joining the breakfast and engaging in the conversation. We would like to particularly thank
Girls in Tech Dallas
https://dallas.girlsintech.org/
and
Blockchain by Women
https://www.meetup.com/BlockchainbyWomen/
for your mentorship. Please connect to these fabulous organizations as applicable.
Let's continue the conversation! If you agree 'that's just wrong",
add your voice
! Let us know what can we do together to make a change!