Permission Problem
You don't have permission to do that.
ArtGraph - Decentralized platform for artists and art enthusiasts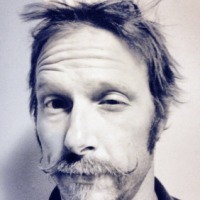 Hashgraph.org Community Admin
Posts: 252
admin
ArtGraph is a dapp was the 1st place winner of the Hedera Hashgraph global hackathon out of the Singapore location. This was submitted by Jose Perez and Brendan Graetz.
Problem:
If you're an artist: How and when will you get paid for your work? If you appreciate some type of art: How do you tip the artist right now? ArtGraph sets about to solve these problems.
Value proposition:
Artists can get paid when their art is viewed, tipped when rated highly, and even sell their art. They can even remix their art with others. All powered by Hashgraph, for trading both non-fungible art assets, and micropayments.
GitHub location:
https://github.com/jmpmonteagudo/hedera-hasgraph-hackathon
Watch Jose and Brendan's presentation of ArtGraph here: