Permission Problem
You don't have permission to do that.
Interested in being a part of our global Hedera Ambassador program? Learn more here!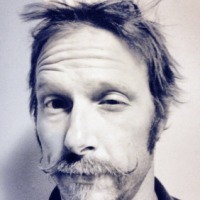 Hashgraph.org Community Admin
Posts: 226
admin
Our Hedera Ambassadors are an invaluable part of our community. They are evangelists for Hedera and hashgraph and have hosted hundreds of meetups and events all around the world. Would you be interested in being a Hedera Ambassador?
At a high-level, our criteria for being an Ambassador are the following:
Host or co-host (4) Hedera meetups per year in your area,
minimum
Present about Hedera Hashgraph at an outside/non-Hedera meetup (recorded
if applicable
)Partner with, or cross-promote through another meet up group in your area (eg, blockchain group, developer, student blockchain club, etc.)Host a Hedera event such as a hackathon, roadshow, corporate, etc. (
if applicable
)Consistent participation in discussion forum areas on
Hashgraph.org
For additional information and to submit your application to be a Hedera Ambassador, please fill in our
Hedera Ambassador application
. We will follow up with an in person discussion about your interest in the program. We look forward to meeting you!
Tagged: