Permission Problem
You don't have permission to do that.
An Important Message Re: Community Testing in Japan / コンプライアンスに関する重要なメッセージ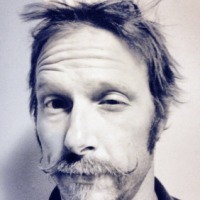 Hashgraph.org Community Admin
Posts: 253
admin
For residents of Japan. Hedera's community testing program excludes the participation of Japanese residents due to regulatory compliance.  Hedera takes very seriously the laws and regulations set forth by each jurisdiction, therefore we will not be accepting mainnet account creation, or community testing program participation, for users or applicants that originate from within the country of Japan. 
We understand that this may be unwelcome news for our Japanese based community members and interested individuals, but again, Hedera is dedicated to adhering to the regulations of each jurisdiction.
Thank you for your interest in our program and your continued support of Hedera!

弊社の提供するコミュニティ・テスティング・プログラムは日本の居住者を対象としていません。
ヘデラ・ハッシュグラフは法令遵守の徹底を最重要課題として位置づけ、コンプライアンス体制を整備しています。
この社内コンプライアンス体制に基づき日本居住者からのメインネットアカウント及びコミュニティ・テスティング・プログラムの参加を受け付けていません。
日本のファンやコミュニティメンバーの皆様には多大な迷惑をお掛けしますが、弊社ではコンプライアンスを充実させることが市場の健全な発展に寄与すると考えています。
今後とも変わらずヘデラをお引き立てくださいますようよろしくお願い致します。