Permission Problem
You don't have permission to do that.
On Demand Webinar: Building decentralized apps with cryptocurrency micropayments featuring Payper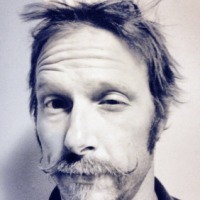 Hashgraph.org Community Admin
Posts: 253
admin
If you're interested in learning more about micropayments and micropayments use cases on hashgraph, check out this on-demand webinar. This event features the Hedera18 Hackathon winners, Payper, who discuss their project, as well as looking for contributors to their open source project. Participant availability was limited during the live stream of this webinar, but this recording is available now for anyone to watch. Let us know any comments or questions you have about the presentation, we welcome your feedback!
Thank you!
https://hedera.zoom.us/webinar/register/4215451576148/WN_rB2lAhNkTeqRailBaa52dw
More information
Speakers:
* Gehrig Kunz, Product Marketing Manager, Hedera
* Alexandru Males & Alex Popa, Hedera18 Global Hackathon winners, Creators of Payper
Webinar Description:
While cryptocurrency like ether and bitcoin has been a rollercoaster of late, one thing is clear: decentralized payments can help disrupt unfair industries and create new business models. With the speed and low-fees of Hedera Hashgraph, sending a fraction of a cent can help enable new opportunities like device to device IoT payments, more secure browsing online, and more.
What's covered in this webinar:
* Disruptive micropayment use cases
* How Hedera and hashgraph make micropayments possible
* Features of the Hedera Cryptocurrency API
* Cryptocurrency transactions over HTTP (by the developers at open-source project Payper)