Permission Problem
You don't have permission to do that.
Interested in participating in the Hedera Hashgraph Ambassador program? Get more information here!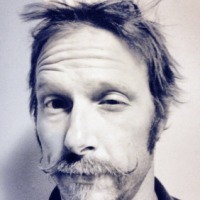 Hashgraph.org Community Admin
Posts: 253
admin
The Hedera Hashgraph Ambassador Program
About the Hedera Hashgraph Ambassador Program
The Hedera Hashgraph Ambassador program is a critical part of Hedera's community outreach and education. Our Ambassadors are the face of Hedera in the community and as such are regularly engaged with their local community in a variety of ways helping to educate and inform developers, technologists, business leaders, investors, crypto-enthusiasts - anyone with an interest in hashgraph. We are extremely humbled by and proud of the enthusiasm our Ambassadors pour into their activities to help raise awareness of hashgraph and drive interest and participation in the Hedera network.
What type of background do Hedera Hashgraph Ambassadors have?
Our Ambassadors come from all backgrounds and specialty areas. We are incredibly fortunate to have individuals with professional experience and expertise in development, consulting, academic, research, business, finance, etc. This is what makes our program such an incredible asset for the community. Our Ambassadors are able to reach and engage a diverse audience thanks to the diverse experience they bring to the program. The one thing they all have in common is a strong belief in hashgraph and Hedera and a strong sense of sharing this within their local community.  
What are the requirements for being a Hedera Hashgraph Ambassador?
We do ask that our Ambassadors commit to an annual level of activity in the program. These efforts help to ensure a consistent level of engagement with the community and also help to support the same efforts of your fellow Ambassadors. Please review these commitments below:
Ambassador Criteria*:
4 hosted/co-hosted Hedera meetups per year minimum

1-year mark is 1 year from Ambassador onboarding date

Present about Hedera Hashgraph at an outside/non-Hedera meetup (recorded if applicable)

Partner with a local meetup group or groups for cross promotion (eg, blockchain groups, developer groups, student blockchain clubs, crypto-investor groups, etc.)

Host a Hedera event in your local area (as needed, eg, hackathon, roadshow, corporate, etc.)

Consistent participation in discussion forum areas on Hashgraph.org

Posting one blog post per quarter on Hashgraph.org

Participation in the various Hedera Telegram channels as appropriate
*Note: We understand that some of our Ambassadors reside in areas where some of these criteria may be difficult to achieve. Therefore we work closely with these individuals to ensure that their participation in the program, and community engagement, are supported and recognized.
Interested in becoming a Hedera Hashgraph Ambassador and want to learn more?
If you are interested in the Hedera Hashgraph Ambassador program, start by accessing and filling out our Hedera Hashgraph Ambassador Application. Upon completion one of our community team members will contact you directly and set up a call where you can speak with our internal support team. We look forward to speaking with you!